Onemotion IMC AB (556608-3324) is a privately-owned unlisted company (via parent company WOBI AB) and has since 2003 conducted operations in brand experience, event marketing, and brand-building advertising. Together with our sister company Production Republic of Scandinavia, we have one of the market's broadest range of services in brand-building communication. The company have 60 full-time employees and a turnover of just over 135 million SEK, all of which come from assignments of such a nature that they can be considered relevant for this inquire.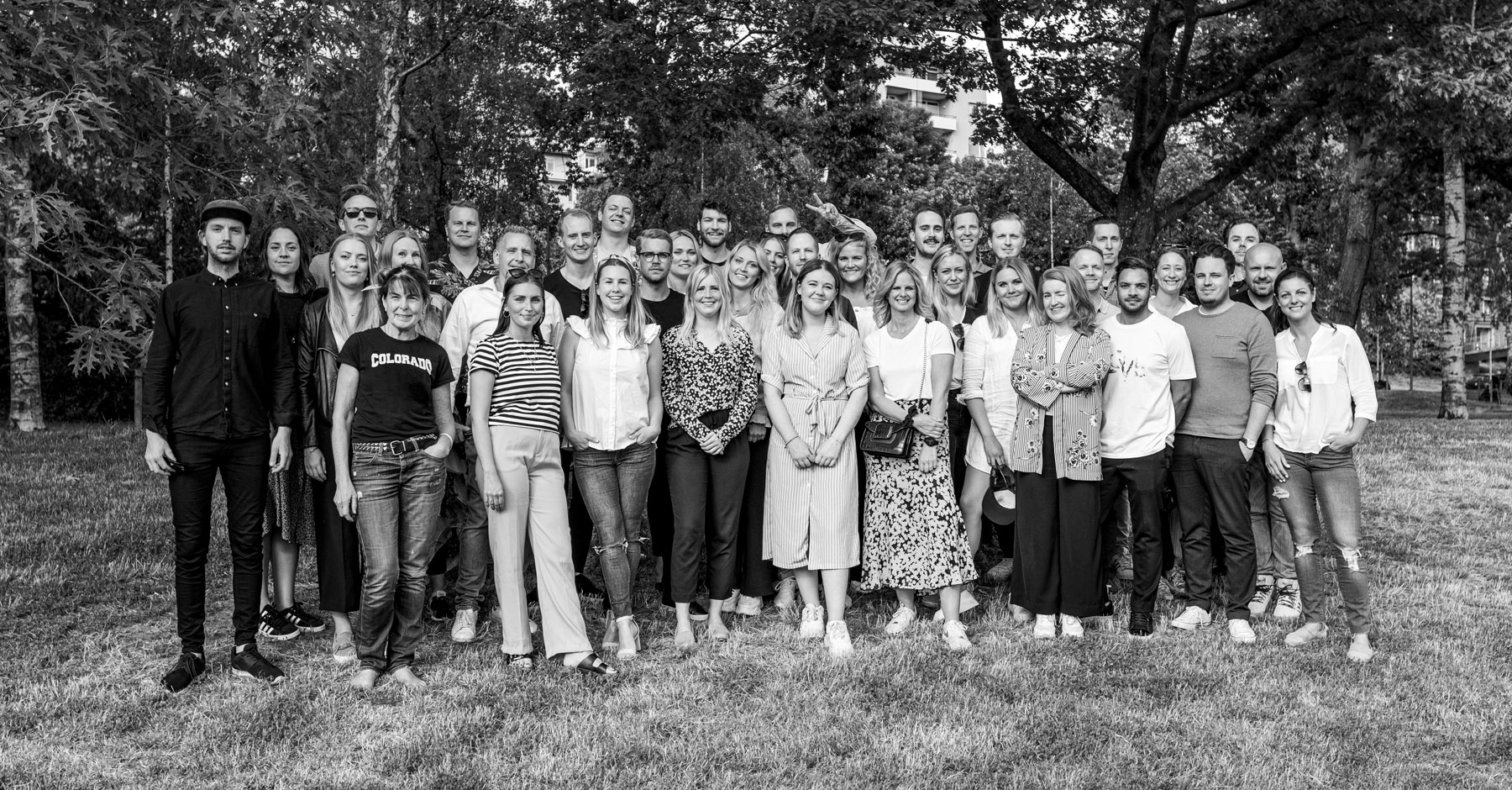 This is Onemotion IMC
Onemotion is an integrated communications agency. Within the organisation we offer all of the resources you seem to require. Onemotion has the experience of working with the type of total deliveries you require from your future supplier. Our broad and unique offer ranges from concept & strategy, communications, retail marketing, activation, sales support, digital, PR, advertising and experience-based communication such as public events and showrooms, to various production services.
Our team consist of strategists, art directors, copywriters, project managers, developers, social media and motion graphic specialists.
The production unit's operations include carpentry, warehousing, logistics, and field production. In addition to our own production capabilities, have a well-established network of collaborators of POS material. Our priority is to always meet your expectations in quality and price.
Are we the agency for you? (again) 
We have a wide range of customers within FMCG and retail. These include ICA, Fisherman's Friend, Orangina, Häagen Dazs, Spendrups (Sweden's biggest beverage producer and manufacturer), Carlshamn, and Estrella. For these clients we work with several conceptual arrangements during the year to position the brand, secure placement in-store and drive overall sales. We are used to working with adaptations as well as creating new 360-brand-concepts for OOH, SoMe, digital and POS that secure sales and space in retail environments. 
So, let us look deeper in to what can we secure for you to strengthen your marketing efforts.
ICA – instore activation concept for Sweden's leading Food & Beverage brand.
Onemotion is the preferred partner for ICA Group Sweden for in-store marketing concepts and store experiences. Within our assignment, we have developed a new concept for food inspiration used at ICA Maxi, the flagship unit consisting of 90 stores. The concept is based on retail research and customer insights. It is executed through various channels e.g. digital, POS material, instore screens, DM and tastings as well as yearly nationwide event tours and in-store samplings. The concept has been a success and has made great improvements in their customer experience. Although ICA has its own in-house production agency, Onemotion IMC still partly own the production assignments as a consequence of our qualitative and effective production process.
Fisherman's Friend – a new brand positioning.
Fisherman's Friend suffered from a brand position of being only a pastille. The market's narrow perception of the brand limited the overall sales opportunities. Therefore, we developed a concept of "everyday strength" to reposition the brand. By doing so we broadened the potential market and could communicate the brand as sugar free pastilles for a fresher breath, and for several situations. This made the product sell more on a daily basis, rather than on special occasions. The initial brand-building campaign was created through several creative ads for TVC, outdoor and print. The concept was followed up in store campaigns and sales incentives. The shift in positioning has been a successful platform for several years and has changed the perception of the Fisherman's Friend brand from a throat pastille for elderly people to a refreshing experience with a significantly larger audience.
Häagen Dazs
Instore promotions, icecream bars and experiental
Fredagsmys
Brand development, visual identity and instore activation
Spendrups/Orangina
Instore promotion and POS production

Zeroh! – Influencer marketing and social media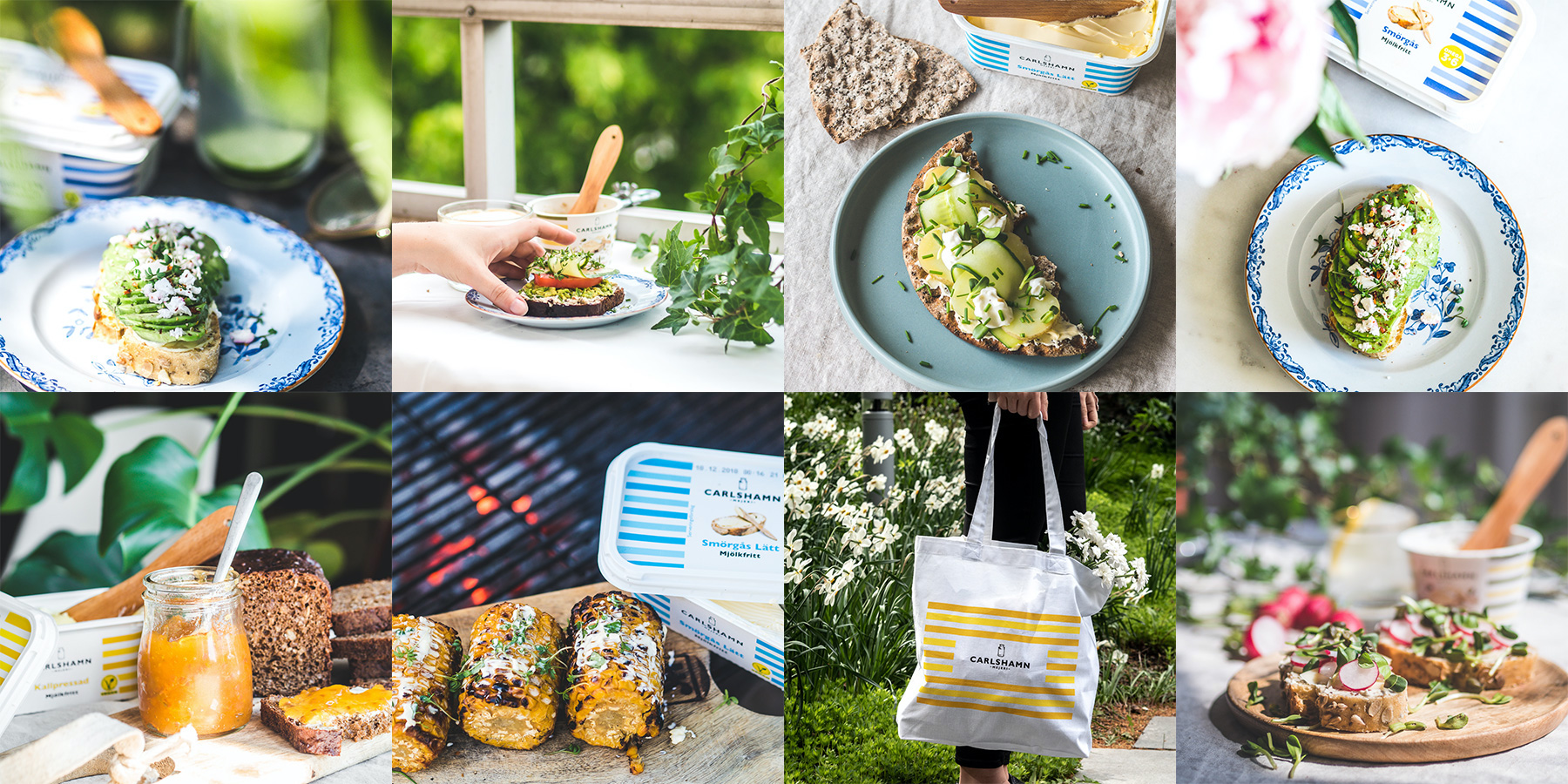 Carlshamn – Influencer marketing and social media